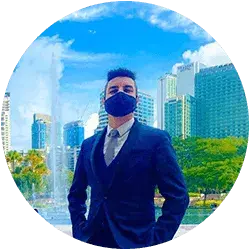 Shamino Tey December 22, 2020 17:30
How to get a student visa through EMGS in Malaysia ?
Applying for your Student Visa in Malaysia
Ultimate guide for everyone who intend to study in Malaysia as International Student.
Malaysia is one of the popular destinations for international students to pursue for their education, where approximately 130k international students are currently studying in Malaysia. According to Malaysian Government there are 136 countries of citizenships who came along to Malaysia for academic purposes.
Additionally, Malaysian government is targeting 200k international students to visit Malaysia for education in 2020. In terms of student visa and English program applications, Big Ben Academy will accommodate you to proceed for the student visa and provide a precise guideline for you before your entry into Malaysia.
Table of Contents
International Student Visa
According to the law of Malaysia, all international students will need a valid and approved student visa to study abroad in Malaysia. If you enter Malaysia with a standard tourist visa, you will be requested to exit Malaysia immediately once you arrive at the Malaysia border, and it is strongly recommended you should enter Malaysia with a valid student Visa Approval Letter if you decide to study in Malaysia.
If you have any queries about the details of student visas in Malaysia, you can visit Education Malaysia Global Services for more details in terms of student's visa. However, it could be strongly believed you will find it difficult to understand all the procedures of visa application, and even feel complicated while you deal with the details. Do not worry, Big Ben Academy will help you in terms of student visa application, you could just contact us or drop an inquiry form to reach us. We will contact you as soon as we can to provide helpful assistance for you.
Prior to your Departure
Every international student should have a valid Student Visa in entering Malaysia, and a student should present a visa approval letter (VAL) to authorities at the immigration and border checkpoint.
In terms of the application of a student visa, once you have applied for any English programs with Big Ben Academy, our team of admission will submit an application for a Student Visa on your behalf. Therefore, it is definitely hassle-free when you study with Big Ben Academy.
However, there are something you should do:
Provide all your relevant documentation to the admission department for further submission
Pay the fees for visa application before the submission. Generally, it would take about 5-10 working days to process your visa application, but some countries are allowed to apply for eVisa to enter Malaysia within 48 hours.
Your academic institution will receive a letter of approval and a valid student visa once your application has been approved, then the admission department will send you a copy of above-mentioned documentations for your reference.
Students are entitled to enter Malaysia as international students once they have their 'approved' letter and student visa. However, you should obtain a Single-Entry Visa from the local Malaysian Embassy or the Council of Malaysia if you are from Mainland China.
Your Arrival in Malaysia
There are three things you should keep in mind after your arrival in Malaysia:
Bring along your relevant documentation to show to relevant authorities. Your 'approved' letter will enable you to receive a temporary Special Pass which allows you to stay in Malaysia for 2 weeks long.
Go to the nearest State Immigration Department in Malaysia within 2 weeks to get your 'full' Student Pass. Otherwise, you could pass your Passport and relevant documents to your institution, and they will submit your documentation to the Immigration Department on your behalf.
You will receive your 'full' student visa in 4-6 weeks after your submission, and your passport will attach with a Student Pass sticker which you should renew annually.
Documentation Which You Should Prepare
Herewith attach a list of documentation that you should prepare in obtaining a Student Pass in Malaysia. Your institution should submit your documentation and application on your behalf to the Malaysia Immigration Department once you have provided your relevant documents. Once you have been accepted as a student at the relevant institution, then the relevant institution should sign the Personal Bond document. Lastly, the applicants' institution would submit the student visa application on behalf of the applicants once they have paid all the relevant fees.
An official offer letter from your institution
A filled and completed Student Pass application form
Any academic certificates or transcripts from your previous education background
A copy of your Passport
1 Passport sized portrait photo
Documents of your prior purchase of Malaysian Health Insurance
A copy of Medical Health Examination report
Financial evidence / Financial statement that proof you or your sponsorships have sufficient funds to cover your tuition fees and living costs
A Personal Bond document which been signed by your applied institution
Fees
International students would need to bear the cost of Personal Bond, but the fees vary depending on the students' country of origin, which ranges from RM300-RM1500, which approximately US72.41-US362.06.
Besides, there are two simple procedures shown below:
Students have to pay a deposit during the program application with the relevant institution for making a reservation on the available enrolments.
Students should purchase adequate health insurance throughout their life in Malaysia since all international students must be covered by a locally purhased mediacal and health insurance.
Ultimately, students can travel to Malaysia legally with valid student passes once they have gone through all the relevant compulsory applications. The above-mentioned application is considering a simple procedure, where most of the students could complete it by themselves or you could request your education agency or your institution to handle it on your behalf.
How to apply for a new student visa?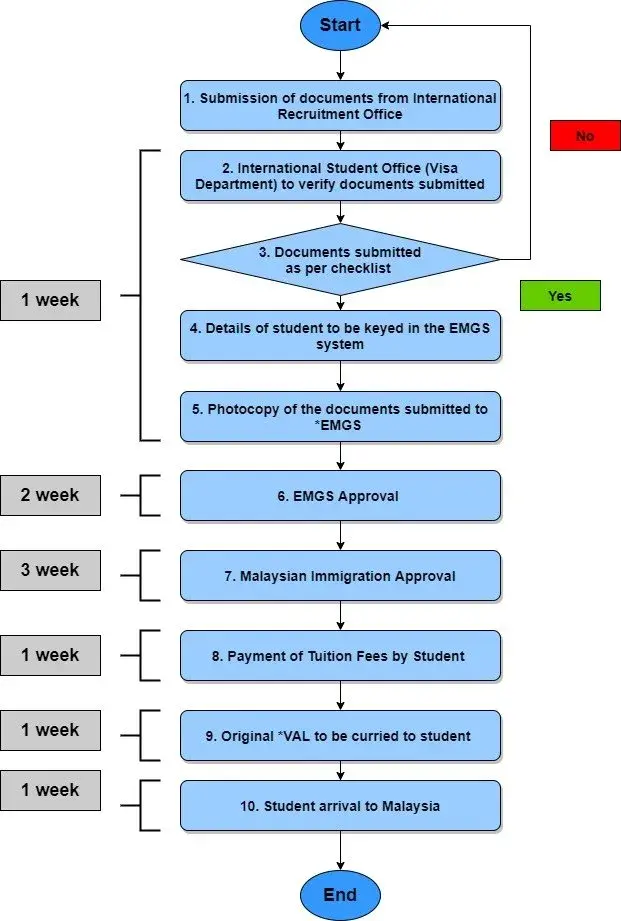 Join Big Ben Academy
Speak English Confidently, Write English Fluently
[wpforms id="4228"]