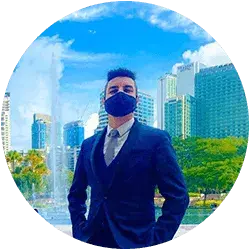 Owens Ooi September 15, 2021 14:30
"Advice or Advise" How should I use and differentiate each?
Advice and Advise. The pronunciation of advice and advise might be similar. However, you will get it wrong in writing if you confuse the words advice and advise.
Jane: "David, I need your advice on my current project proposal."
David: "I advise you to make some changes immediately so that you can deal with unexpected problems effectively."
You: Wait, hold on. What is the difference between advice and advise?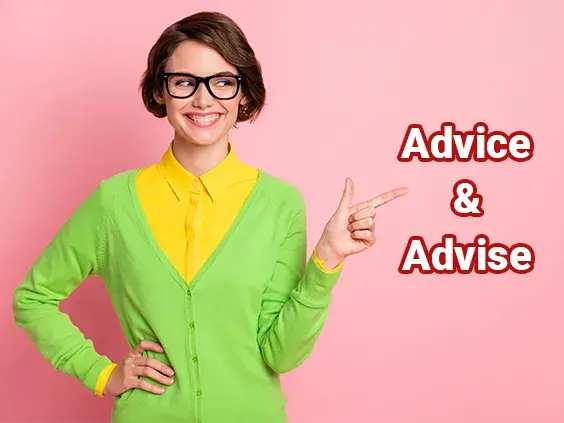 The words advice and advise can sometimes be confused in terms of speech and writing as they only differ by one letter in their spelling. The former is a noun and the latter is a verb, you can read more about former and latter here if you are not sure which one is which. Fun fact, advice and advise can be used in the same context and situations. For instance, when offering an opinion and suggestion. But grammatically, the function of advice and advise tremendously differs.
First of all, you will have to know the definition of advice and advise :
Advice
Advice is a noun, meaning to suggest what you should do in a specific circumstance and offer an opinion, used as a guidance for next step and action . Advice can be pronounced with an ending sounding like "ice."
Example:
My mother gave me a lot of advice about cooking.
You've done this before, please give me your advice.
Advise
Advise is a verb, meaning to give a suggestion or to offer a suggestion of what should have done. For the word 'Advise', "ise" ending of advise can be pronounced with an ending sounding like "ise."
Example:
She advised me to take lunch before the meeting
If this is wrong, please advise me on the correct way to do it.
Here are some useful tips to take note when you are using words like advice and advise:
Advice is the suggestion of how to act that you give or receive. If you need suggestions, ask someone for advice on an issue
Advise is what you do when you inform someone. If you can give suggestions, advise someone of what to do or say.
Advice and advise in Malay
Let's figure out the difference between advice and advise in Malay to help you understand faster. In Malay, advise is pronounced "menasihati" while advice is pronounced as "nasihat".
Hopefully, you now understand the difference between advice and advice. Join us today at Customizable Online English Class (Individual/Group).
Join Big Ben Academy
Speak English Confidently, Write English Fluently
[wpforms id="4228"]